Customize Your Peel!
At Luminique we know your skin tone, texture, and problem areas are unique. Our trained specialists will encourage and guide you to customize a peel that targets your specific problem areas to ensure you see the best possible results.
The Perfect Derma Plus™
A booster that contains a higher concentration of the same products in the original Perfect Derma Peel. If you have oily or resilient skin this formula provides superior results. Especially in areas like hyperpigmentation, melasma, acne scars, actinic keratosis (rough patches of scaly skin from sun damage), and sun damage. This peel is ideal for the face, neck, chest, hands, arms and back.
The Perfect Derma Clear™
In addition to the same products of the original Perfect Derma Peel this contains Benzoyl Peroxide and Hydrocortisone. This formula is ideal for patients who are fighting moderate to severe acne and scars.
The original Perfect Derma Peel Formula: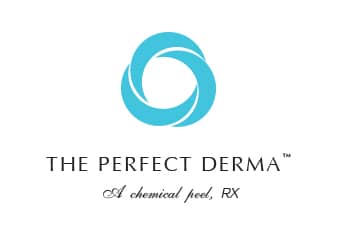 Peel Away! Frequently Asked Questions
While the process of each Derma Peel varies in general it takes approximately 30 minutes. Some solutions go on for as little as 5 mins and then are rinsed off. Others are left on overnight and then rinsed off in the morning with a mild cleanser.
There is virtually no downtime after a peel and many clients return to work. However, staying out of the sun is highly recommended and an SPF cream should be used while your skin is undergoing treatment to protect the new skin from sun damage.
You will see immediate results after your peel. For best results we recommend that our clients purchase 2 and have them performed 4-6 weeks apart.
Book your FREE 30 Minute Consult Today!
If you suffer from any of these skin conditions and are ready to make a change then our FREE 30 minute consultation is the place to start. To find out which Perfect Derma Peel is right for you book an appointment with one of our highly trained professionals by booking online or by contacting our office at 306-477-2100. We look forward to helping you achieve the best possible skin tone.